Saab AB is one of our oldest clients and we have had the privilege of working with Saab since the start of Imponera 20 years ago. The collaboration has expanded over the years and today we help Saab with a wide range of event services from smaller events to top management seminars, employee days, product launches, Christmas parties and AGM.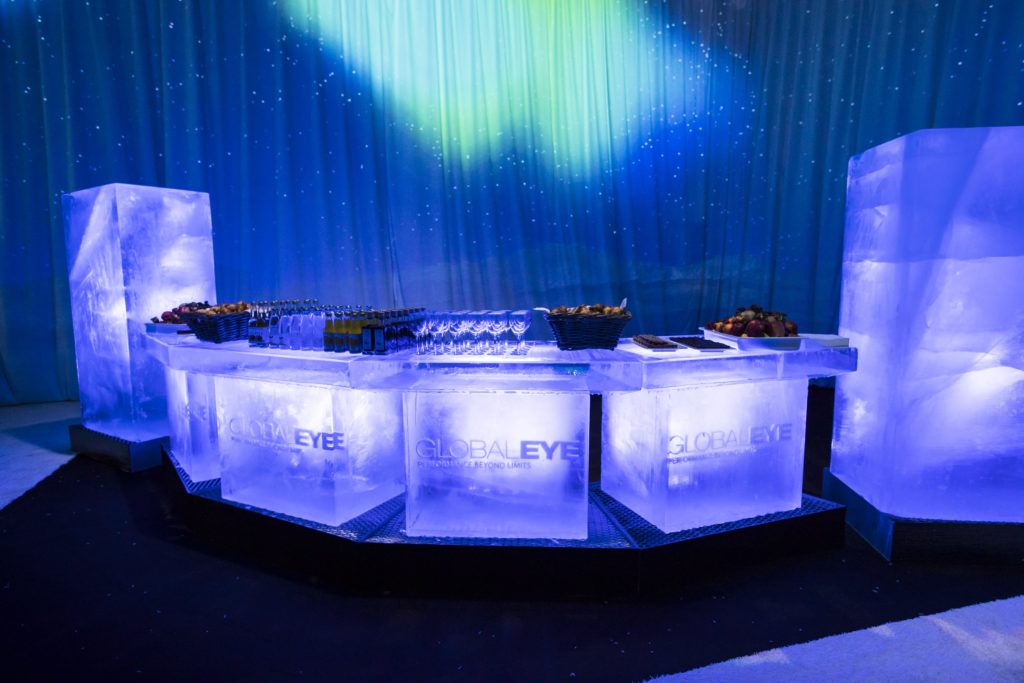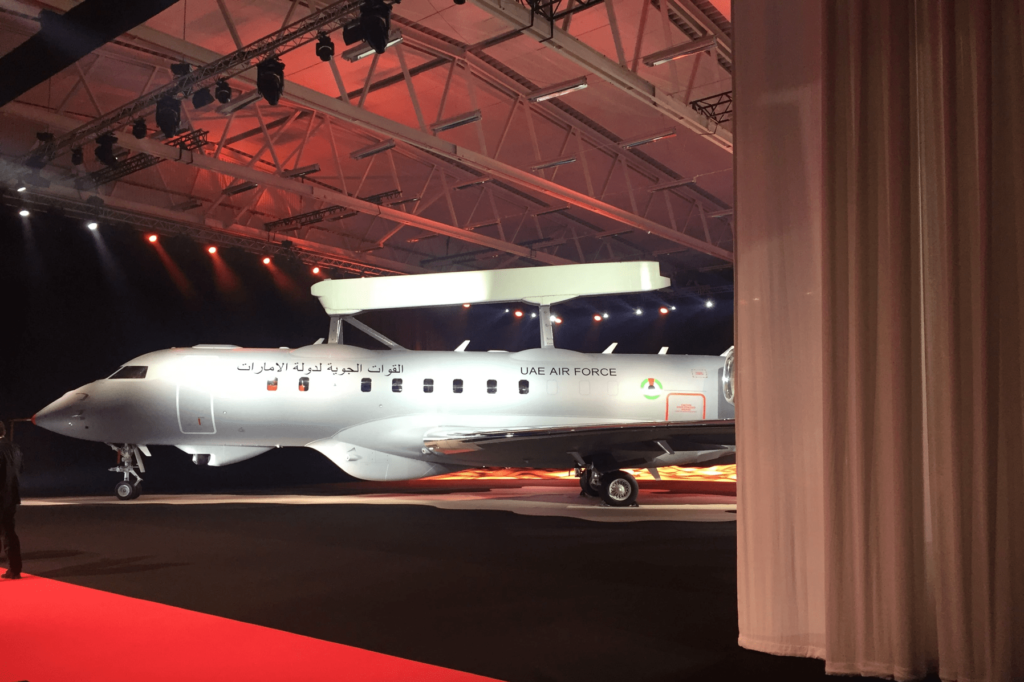 One event that we are extra proud to have produced are the Roll Out ceremony of GlobalEye in 2018. Two large hangars were carefully decorated according to ice and winter theme where we with great care for all details created the right atmosphere.
The event started at lunchtime with mingling at the ice bars. Followed by a 3-course lunch with welcome speeches. The guests were then welcomed into the ceremony hangar for the final of the Roll Out ceremony of GlobalEye.
In combination with a fantastic sound and light show the GlobalEye was revealed for the first time. After that, the events continued with mingling and photo session around the aircraft. The evening event continued with the same theme at the Swedish Air Force Museum with dinner, entertainment and celebration.
We are very proud to have been a part of the team that produced this premium event and with the customer and Global Eye in focus. Det är en häftig upplevelse att få "bygga om" två stora flyghangarer till högklassiga ceremonilokaler och med kunden och Global Eye i fokus.
The collaboration with Saab continues.